FIREX International takes place from 18 – 20 June 2019 at ExCeL London and is free to attend. It is the only event that connects the global fire and security markets, giving you access to the very latest technology from suppliers around the world. So, whether you work solely in the fire industry or across both fire and security, FIREX International provides you with the solutions and knowledge to help keep your property and people safe.
Grow your business by networking with thousands of fire and security professionals. With over 130 exhibitors it is the perfect opportunity to source world-leading fire safety products, from sprinkler systems to intelligent buildings, including both passive and active solutions. From the ASFP Passive Protection Zone, LPCB Red Book Pavilion and the Sprinkler and Water Suppression Zone, it's all under one roof.
What's On?
FIREX International hosts unique zones dedicated to meeting your business needs. Test over 1,100 fire safety products and solutions from industry defining manufacturers to small innovative start-ups. Confirmed exhibitors include Apollo, The A1S Group, InproEurope, Advanced, Hochiki and C-Tec. The BRE Group will also host the LPCB RedBook Pavilion, a high-profile destination where visitors can speak with manufacturers of quality certified products. Whilst the Sprinkler and Water Suppression Zone hosts leading vendors of sprinkler technology, including Duyar Valves, Reacton, FirePro and Xylem Water. Meet and network with industry experts by pre-booking meetings with suppliers and get all your questions answered by the 'Show Me How' technicians.
Grow your Business
■ Establish and strengthen your supply chain by meeting existing and new partners
■ Network with key people and forge productive relationships
■ Stay up-to-date with the latest trends, products and legislation
■ Get hands-on-experience of innovative fire safety products and solutions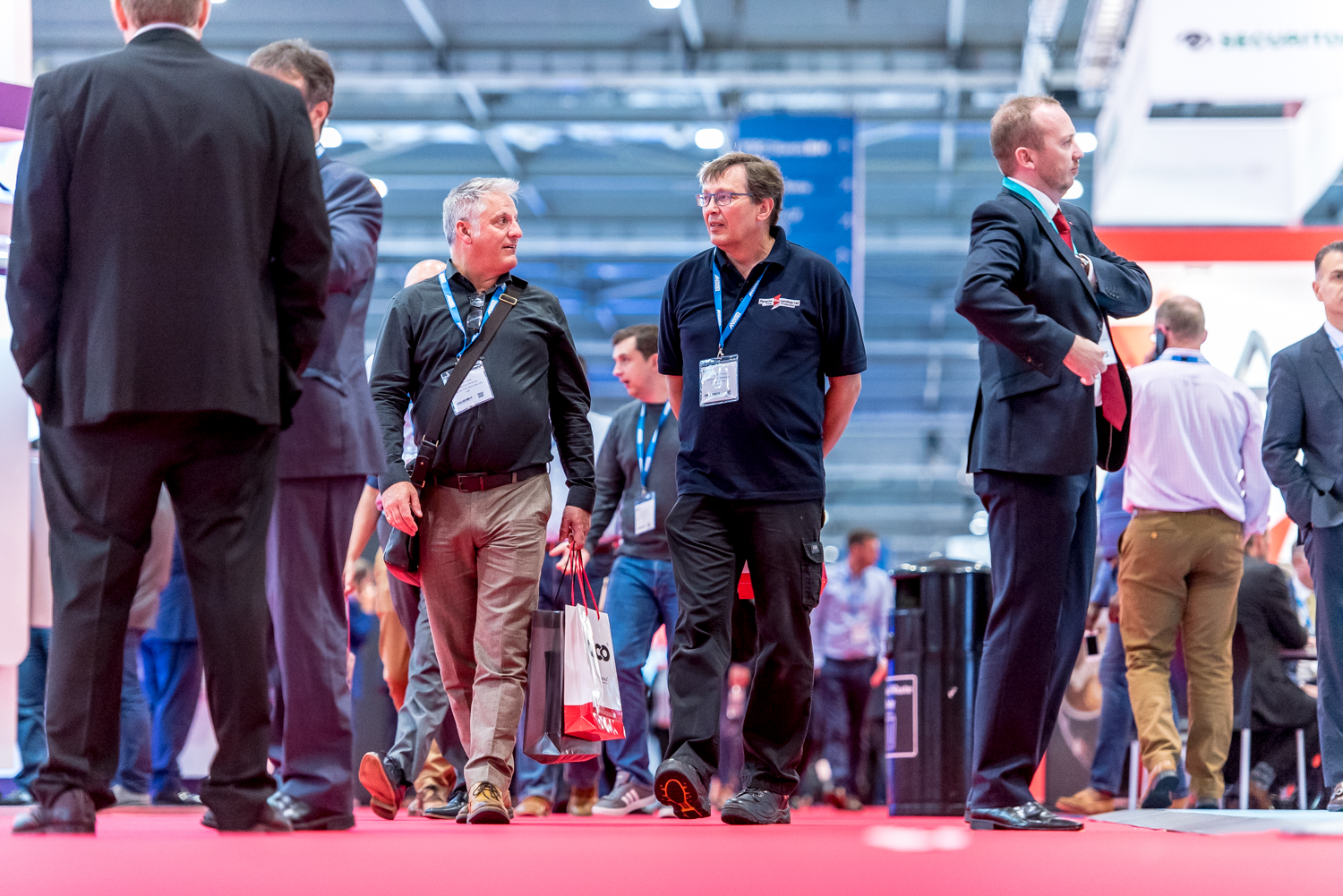 Personal Development
Over three days you will have access to 25+ hours of free conference sessions in the Expertise and Guidance Theatre and FPA Infozone, you can also book to attend the co-located Tall Buildings Conference. The programme is led by world-renowned experts and industry leaders who will reflect on some of the most critical topics shaping the sector, including:
■ Double Fatality Fire and the Smoke and Carbon Monoxide Alarm Regulations 2015
■ Defining the competency in the Fire Industry with FIA Qualifications
■ Review of Government response to Hackitt/ADB review and impact on passive fire protection
■ The Development of Tests to assess the performance of video fire detectors
■ The Fire Industry after Brexit: Approvals and Compliance
Global Networking Opportunities
A variety of bars, parks and networking areas provide visitors with plenty of opportunities to interrogate products, make new contacts and generate new business. Whilst the complimentary 1-2-1 Meetings Service allows you to tailor your own agenda of meetings with the suppliers most relevant to you. You also have the opportunity to connect with hundreds more professionals across security, safety and facilities management at FIREX's co-located trade-shows: IFSEC, Safety & Health Expo and the Facilities Show.
The next edition of FIREX International takes place 18-20 June 2019 at ExCeL London. Register for your free all-access badge at: www.firexinternational.co.uk/Lapthorn