Since the 2018 Show, the team at LANDSCAPE has been working hard to build its Seminar Programme for this year, with the determination to make it the best yet. Due the popularity of the seminars throughout the years, LANDSCAPE recognises the importance of putting on sessions which everyone can enjoy and gain knowledge from regardless of the area of landscaping visitors take interest in.
As part of LANDSCAPE's ongoing commitment towards uniting the industry and enhancing the professional qualifications of its practitioners, all seminars qualify for CPD learning points. All seminars are free to attend, opening up the perfect opportunity for guests to collect their CPD Certificate of Attendance.
It is with great pride that LANDSCAPE can release their full Seminar Programme for 2019. 44 Seminars, conducted by 80 of the most popular professionals in the landscaping industry across two days, visitors are in for some of the most interesting and diverse topics to date – ranging from vegan gardening to the sourcing of natural stone, from winning RHS Gold Medals to resolving the practical challenges that landscape architects face.
LANDSCAPE is excited to welcome the likes of Cleve West, Andrew Fisher Tomlin, Robert Myers, James Alexander Sinclair, Kate Gould, Carolyn Willitts, Charlotte Rowe, Helen Elks-Smith, Rosemary Coldstream, John Wyer and Philippa O'Brien to Battersea Park this September; just a few names who form the star-studded line up. Arit Anderson also returns this year building on her hugely successful session at 2018's programme, after which she said; "The speaker programme at LANDSCAPE 2018 was really extensive and included a wide range of subjects I think are really on point at the moment. So there was something for everyone". When LANDCAPE says there is "something for everyone", they really do mean it!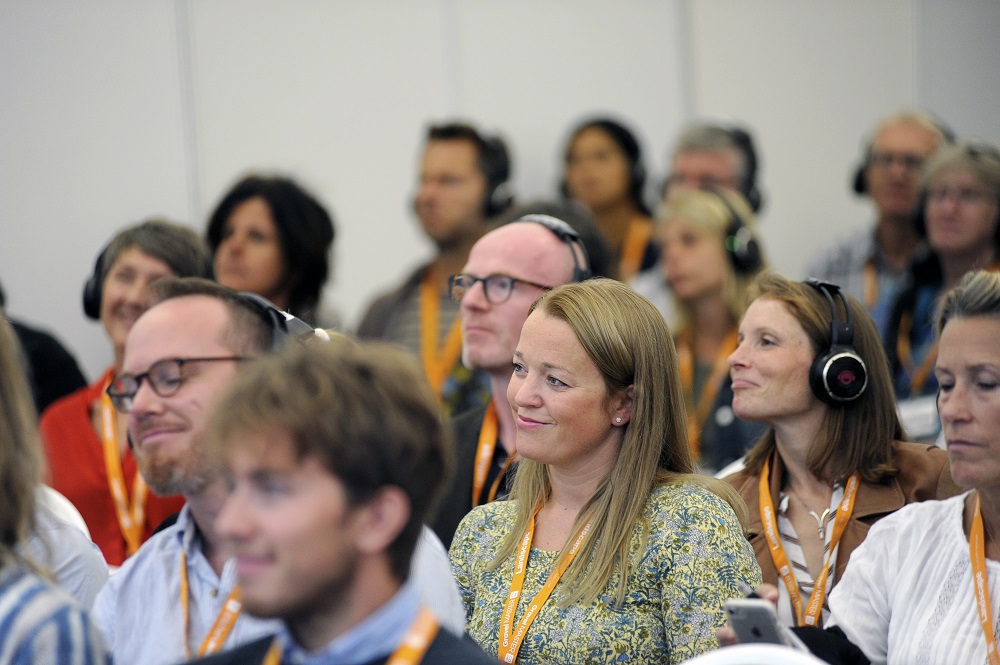 You can view the LANDSCAPE Seminar Programme on the website at www.landscapeshow.co.uk/seminar-programme-19 to see for yourself the comprehensive list of impressive speakers and seminars LANDSCAPE 2019 has to offer.
These sessions will be taking place on Tuesday 17th and Wednesday 18th September, in the four Seminar theatres at Battersea Park. You can apply for FREE entry to the show at www.landscapeshow.co.uk/register. Entry guarantees you access to the exhibition hall, Pecha Kucha, Meet the Designer as well as all 44 seminar sessions taking place at LANDSCAPE.